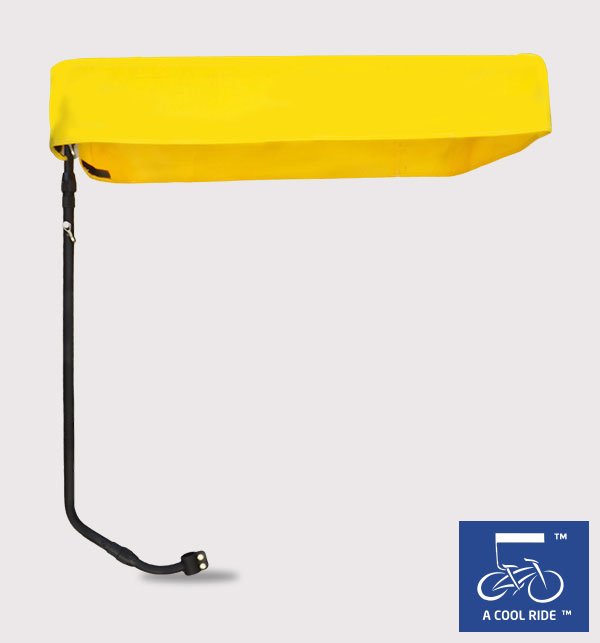 16 Mar

Don't like Cycling in the Sun/Heat? It's Time to Buy Bicycle Sunshade Canopy

Bicycle Sunshade Canopy Promises to Protect You from the Sun/Heat

Let's face it; no one likes to ride a bicycle when it's hot. Undoubtedly, riding a bicycle has tons of positive impacts on physical and mental health, but bicycle riding in the sun can lead to some unwanted health complications such as sunburn and dehydration. But, if you love riding a bicycle, then we have a unique bicycle accessory that is designed to protect you from the sun and UV radiation. Bicycle Sunshade Canopy is an exclusive summer bicycle accessory that protects the head and upper body parts of the ride no matter how hot it is. To learn more about Bicycle Canopy Shade, please click here https://bicyclesunshade.com.

How Bicycle Canopy Sunshade Protects from Sun / Heat?

Bicycle sunshade canopy is one of the most useful bicycle accessories for everyone who doesn't want to give up their love for cycling despite the changing weather conditions. If you are eager to know how bicycle sunshade canopy protects you from the sun, then here it is. It is designed and developed in collaboration with a reputable product development company in California, GID Company, after a thorough analysis of data about what people want. This lightweight, portable, and easy to use sun-protective bicycle accessory is made from a special UV mesh fabric that blocks the harmful radiations and keeps you cool and protected when you ride a bicycle in sun. Thus, it allows you to enjoy cycling without worrying about the Sun and its harmful radiation. Most importantly, bicycle canopy shade does not off-balance or obstruct your ride at any point of time, even when you are riding fast.

Bicycle Sunshade Canopy is among the best summer bicycle accessories that can be easily carried with you wherever you go. Whether you are going out for summer holidays or anywhere else, bicycle canopy shade is your perfect cycling companion. Bicycle canopy shade comes with a telescopic adjustable bar; hence, it can be easily attached and detached to any bicycle model. Moreover, it is available in many vibrant colors such as blue and yellow, to make your ride cooler. To offer you a better insight on bicycle sunshade canopy, we have an informative YouTube video on Bicycle Canopy Shade for you.

Buy Bicycle Canopy Shade Online

Bicycle sunshade canopy is a must have portable summer bicycle accessory, and if you are interested in learning more about its features and uses, then please feel free to contact us at +1-623-518-5535. You can also watch our YouTube video on Bicycle Sunshade that can offer you a clearer picture of the product. To buy bicycle sunshade (buy bicycle canopy), please contact us at https://bit.ly/BicycleSunshade.