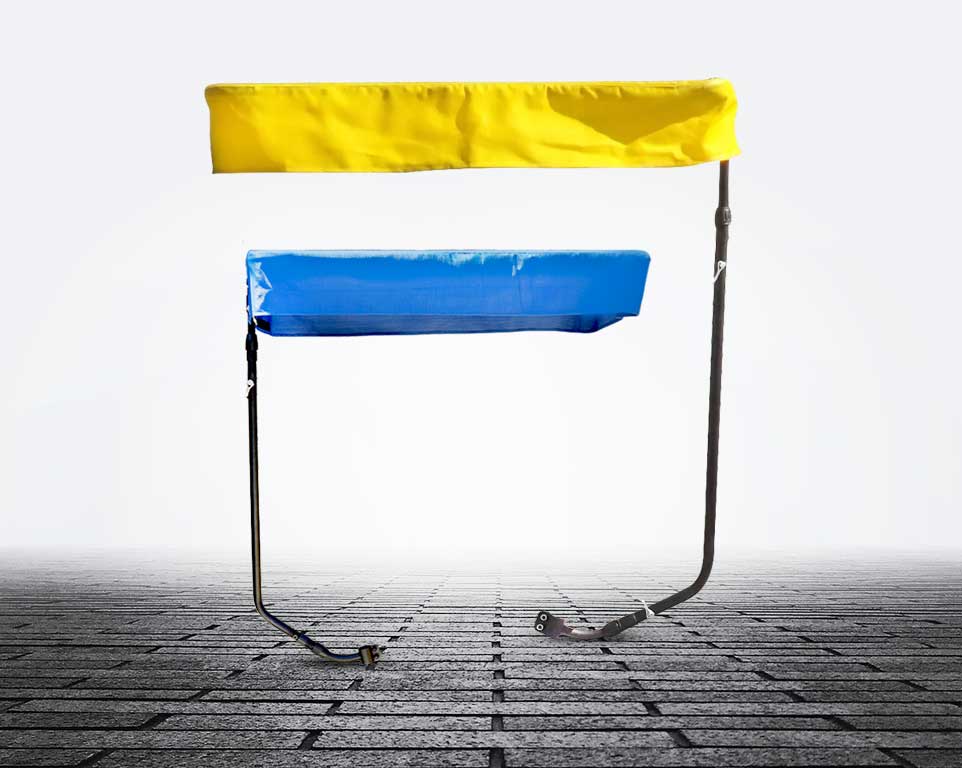 17 Mar

Buy Bicycle Canopy That Protects Your Head and Upper Body Part from the Sun While Cycling

Bicycle riding is good for health, and this is the reason why most of us love bicycling. But, if you don't like riding a bicycle in the sun, then we have a solution for you. Buy bicycle canopy an innovative bicycle accessory that is designed to protect riders' upper body from the sun and its harmful UV radiations. It is a lightweight, adjustable, UV protective bicycle accessory that is designed to safeguard the riders from the Sun.

To learn more about Bicycle Sunshade – a bicycle sunshade canopy or to buy bicycle umbrella online, please feel free to contact our team at https://bicyclesunshade.com. We also have an informative YouTube video on Bicycle Umbrella to offer you a better insight into this innovative bicycle accessory.

When you buy bicycle umbrella (Bicycle Sunshade Canopy), you have a practical answer to the question "How to Stay Protected from the Sun While Riding?" Compared to other bicycle accessories available, the bicycle canopy is more convenient, adjustable, portable, and perfect for any bicycle model. When you buy bicycle canopy, you ensure 100% safety from the sun because it is made from 80% UV protective mesh material. Below are some of the impressive features of bicycle canopy shade, and they are:
Universal, adjustable, and telescopic canopy-style sunshade
A perfect UV protected bicycle sunshade
Lightweight, Foldable and Portable
Does not off-balance rider or obstruct your view
Easy to attach and detach
Helps to protect bicyclist from exposure to the sun
Buy Bicycle Umbrella
If you are worried about the sun while cycling, then buy bicycle umbrella today! Bicycle sunshade canopy is the best bicycle accessory that not only protects your head, but it also protects your upper body parts from the sun. And, most importantly, unlike other bicycle canopies, bicycle canopy shade does not obstruct your ride nor it takes more time to attach and detach.
To buy bicycle canopy, please visit https://bicyclesunshade.com/product/bicycle-sunshade/. If you have any question/queries, you can also call our team at +1-623-518-5535.
Bicycle Canopy Shade is also listed in Amazon.com. To buy bicycle canopy from Amazon, please click here: https://amzn.to/3rJwC2h. You can also call us at +1-623-518-5535.