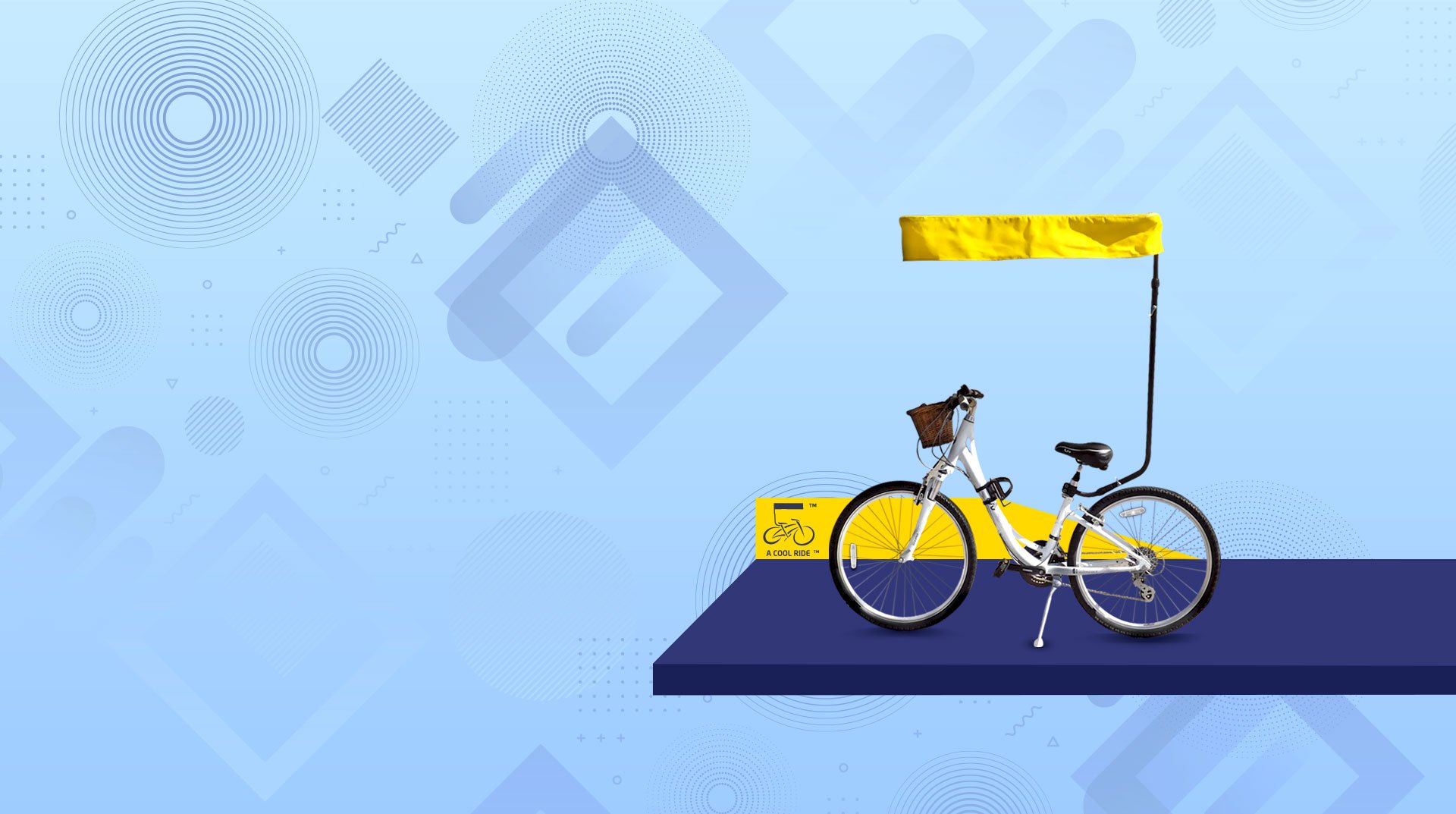 30 Mar

Buy Canopy for Bicycle that Protects Your Head from the Sun While Cycling

What if you could ride a bicycle even in the sun without worrying about sunburn or any other skin problems? Well, that's 100% possible with Bicycle Sunshade Canopy. The latter is a modern bicycle accessory that is skillfully designed to protect a cyclist from the sun and UV radiation. Moreover, Bicycle Canopy Shade is an extremely handy and lightweight bicycle accessory that can be easily carried to beaches, mountains, or anywhere you would prefer cycling as a part of leisure. To learn more about the uses of Bicycle Sunshade Canopy, you can watch this video on YouTube at https://bit.ly/2PZUPk4. To buy canopy for bicycle or to learn more about its features, you can visit our product page https://bit.ly/2XZNhSV.

Bicycle riding is good for health, and it can also be used to commute within the city limits. But, during the daytime, when the sun is high, cycling can prove to be a bad decision. Cycling in the sun without any protection can lead to several skin problems such as sunburn, dehydration, and may also lead to skin cancer in case of overexposure. Thus, you must take adequate steps to safeguard yourself from the sun, and Bicycle Canopy Shade does the same.

Bicycle Sunshade Canopy is a bicycle accessory that is designed and developed by a reputable product development company in California – Grimes Industrial Design. This bicycle accessory is exclusively designed to help you enjoy cycling even in the sun. This portable and lightweight bicycle accessory let you enjoy cycling on the beaches, mountains, and anywhere outdoor. It is made from a protective mesh material that reflects 80% of UV radiation to keep your head and upper body parts protected while you are cycling.

Characteristics of Bicycle Canopy Shade

If cycling is your passion but worried about skin problems due to sun exposure, then this Bicycle Sunshade Canopy is the right bicycle accessory for you. It is one of the perfect summer bicycle accessories for beachgoers and adventure bicyclists because of the below-mentioned characteristics:
Universal, adjustable, telescopic and foldable canopy-style sunshade.
A perfect UV protected bicycle sunshade
Lightweight and Portable
Does not off-balance rider or obstruct your view
Easy to attach and detach
Helps to protects bicyclist from exposure to the sun
The Bicycle Canopy Shade does not act as a sail
Buy Canopy for Bicycle Online
If you are aiming to learn more about Bicycle Sunshade Canopy, how it works, and how it can protect you from the sun, then feel free to contact our team at https://bicyclesunshade.com/contact. If you have any other questions before you buy a canopy for bicycle, you can also call us at +1-623-518-5535 to get your question answered.