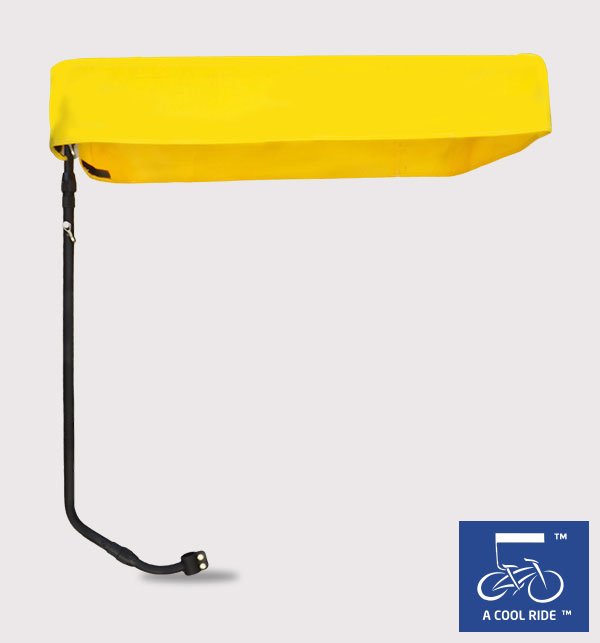 31 May

Bicycle Sunshade Canopy – a Bicycle Umbrella That Protects you from the Sun Damage

Cycling is one of the exercises that can keep you physically fit and mentally charged. Also, many of us prefer cycling to commute within the city limits – to travel short distances. However, cycling is only rewarding when you are taking adequate steps to protect yourself from the sun and its harmful radiation. If you are cycling during the daytime when the sun is high, then you will experience sun damage and many other skin problems. In some severe cases, it may also lead to skin cancer. Therefore, we have designed a bicycle umbrella (Bicycle Sunshade Canopy) that protects you from sun damage and allows you to enjoy cycling the whole day long. To learn more about the bicycle sunshade canopy or to buy bicycle umbrella, please visit https://bicyclesunshade.com.
Developed by a reputable product development company in California, Bicycle Sunshade Canopy is a bicycle accessory that protects your head and upper body parts from the sun. This easy-to-attach and detach, bicycle umbrella is extremely lightweight, foldable, and transportable so that you can easily carry it with you to your favorite places such as mountains and beaches where you wish to enjoy cycling. To learn more about its features and uses; you can watch this video on YouTube at https://bit.ly/2PZUPk4. It is one of the perfect summer bicycle accessories for beachgoers and adventure bicyclists because of the below-mentioned characteristics:
Universal, adjustable, telescopic, and foldable canopy-style sunshade.
A perfect UV protected bicycle sunshade
Lightweight and Portable
Does not off-balance rider or obstruct your view
Easy to attach and detach
Helps to protect bicyclist from exposure to the sun
The Bicycle Canopy Shade does not act as a sail
Buy Bicycle Umbrella Online
If you love cycling and want to protect yourself from the sun and its harmful radiations, then it's time to buy bicycle umbrella online at the best price. A bicycle sunshade canopy is designed and made from UV protective mesh material that reflects 80% of the harmful radiations to keep you protected. When you buy bicycle umbrella online for yourself, you don't have to worry about the sun and its radiation. Also, this bicycle accessory will add spark to your ride, as it is an eye-catchy bicycle accessory. Visit our website to learn more about the Bicycle sunshade canopy https://bicyclesunshade.com/.