A Perfect Bicycle Accessory That Protects Riders from Sun and UV Radiations
Do you love riding your bicycle? Do you have to give up your love for bicycling due to the sun and its UV radiation? If so, then here's a unique bicycle accessory that will help you enjoy riding your bicycle no matter how hot it is. Bicycle Sunshade is a thoughtfully designed and executed bicycle sunshade canopy that protects the riders from the sun and ultraviolet radiation. This lightweight bicycle canopy sunshade is one of the most unique and exclusive bicycle accessories developed to make your ride cool even in the hot summer days.
Silent Features of Bicycle Sunshade – A Summer Bicycle Accessory
Planning to buy a bicycle umbrella, but want to know more about the product? Here are some important features of Bicycle Sunshade that makes it one of the perfect summer bicycle accessories for beachgoers and adventure bicyclists, and they are: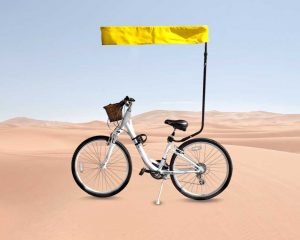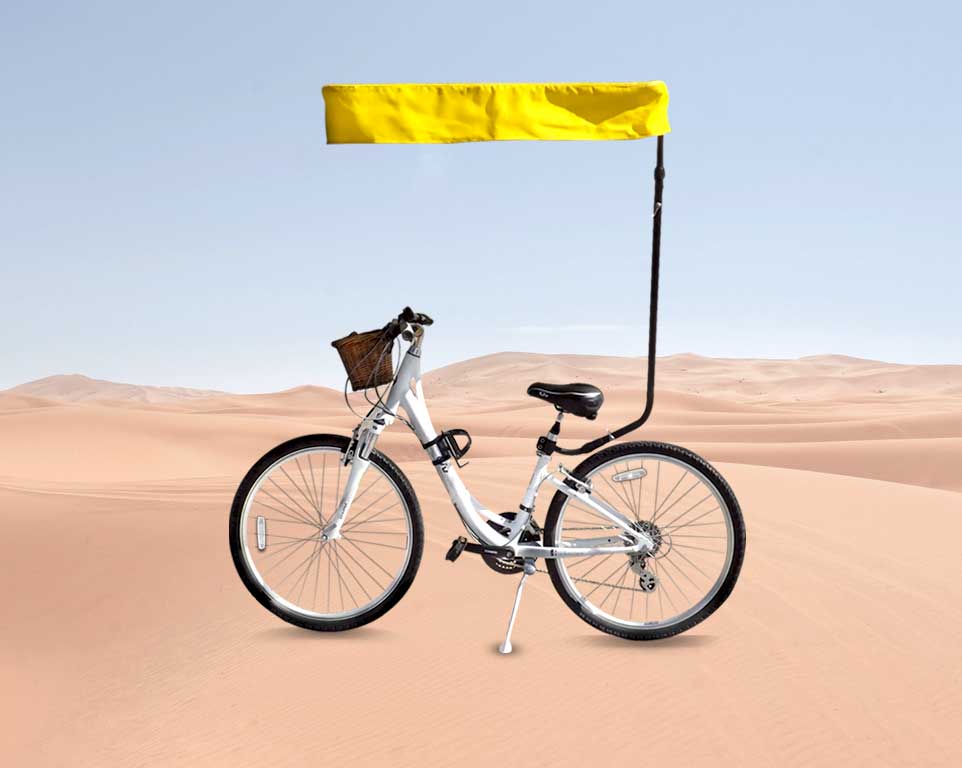 Universal, adjustable and telescopic canopy-style sunshade
UV protective, and dust resistant
Extremely Lightweight, portable and foldable
Does not off-balance or obstruct your ride
Easy to attach and detach
Protects bicyclist from extreme exposure to the sun
80% Protection from Sun: This uniquely designed bicycle accessory protects your head and upper body part from the sun and its harmful ultraviolet radiation. This way, you can enjoy riding your bicycle for long without worrying about the suntan or adverse effects of heat on your overall health. Bicycle Sunshade Canopy is one of the finest and the most practical and useful bicycle accessories that stand to its words – protecting the riders from the Sun and its radiations.
Easy to Attach and Detach: We understand that if a bicycle accessory is hard to attach and detach then it's annoying and people might avoid their use. Thus, we have ensured that our bicycle sunshade canopy is easy to attach and detach so that bicyclists can enjoy the ride without wasting their time behind fitting the canopy. You can take a look at our video on YouTube about how easy it is to attach and detach Bicycle sunshade. Bicycle Sunshade is one of the coolest summer bicycle accessories for all.
Does Not off Balance Your Ride: Bicycle sunshade canopy is not just an ordinary bicycle accessory. It is designed and developed after plenty of consideration to make your ride smooth and comfortable. Our product designers and product developers have developed this product in such a way that it does not off balance or does not obstruct your ride. It is carefully designed to support your ride at the same time protecting you from the sun.
Interested in buying one for you? Pre-order now
 Bicycle Sunshade is one of the most unique and useful bicycle accessories for all, and if you wish to learn more bicycle umbrella/bicycle sunshade canopy, then feel free to contact us today. To pre-order a bicycle sunshade for you, we kindly request you to call us at +1-623-518-5535 or visit our website at www.bicyclesunshade.com.